Photography has always been a hobby for some and a career for others. If you want to pursue a career in photography, you'll need to take classes and get training. There are plenty of ways to learn photography, from books to apps to online courses.
Professional photography can be a great profession if you are passionate about what you do. You must first ask yourself some important questions regarding your motivation, your preparation, and your ability to work independently.
Set goals and make sure you have the proper tools and equipment before you start.
But do you need a degree to become a photographer? Well, that's what we are here today to find out! Keep reading to see if you need a degree to become a photographer and what else you could do if you don't think a degree is the right path for you!
Do You Need A Degree To Become A Photographer?
Let's get straight into it! The short answer is, no, you do not need a degree to be a photographer. While some clients will look at your qualifications to decide if they want to hire you or not, your portfolio and experience will be far more important to them. 
Yes, a degree will teach you the skills that you need to become a photographer, but it is not the only avenue to explore. There are plenty of other options and ways that you can become a photographer. 
Now, we aren't saying that you shouldn't go to college. If you want to get a degree in photography, then go for it! You are sure to learn plenty of helpful skills and deepen your knowledge of photography. But for those that don't want to, or are keen to see other options, keep on reading! 
Photography Courses
If photography captivates you, then you might want to consider studying art college. Art schools offer photography as one option amongst many, so check into their offerings and see whether they're right for you.
Photography majors often receive specialized instruction and are guaranteed a high level of quality education. If you decide to go this route, keep in mind that learning an art form takes time. It may not happen overnight, but expect to put in years of study and hard work on your part.
However, if you'd rather learn how to be a great photographer without going to college – there are many other routes you can take!
Researching about photography and attending photography workshops will help you improve as a photographer. Online photography communities are also great resources. Professional photographers work hard to get the perfect image. 
They take photos of people, places, and things. They also make sure that the pictures are clear and crisp. They use different techniques to create beautiful images.
Professional photographers must be careful about lighting and exposure. They must know how to use editing software to enhance an image. A lot of professional photographers have learned how to take great photos. They have attended classes, workshops, seminars, and even college courses.
Some of these professionals have gone further by earning degrees in photography. But there are several different types of photography courses available. You can choose from certificate programs, online courses, and more.
Certificates are designed to teach students fundamental skills and knowledge. Online courses are typically self-paced and flexible. Fundamentals of photography include principles of digital photography, history of photography, and foundations of film photography.
Students learn about the basics of photography, including digital and film photography, as well as understand its narrative, history, techniques, etc. 
There are many free online photography courses available. Some of them are very basic but others are more advanced.
You can learn about the basics of photography by taking some free online photography courses. You can also join weekend workshops to improve your skills.
Once you've mastered the major photography techniques, you'll be ready to take more advanced classes. A photography internship is a great opportunity to learn how to be a better photographer.
Creating A Portfolio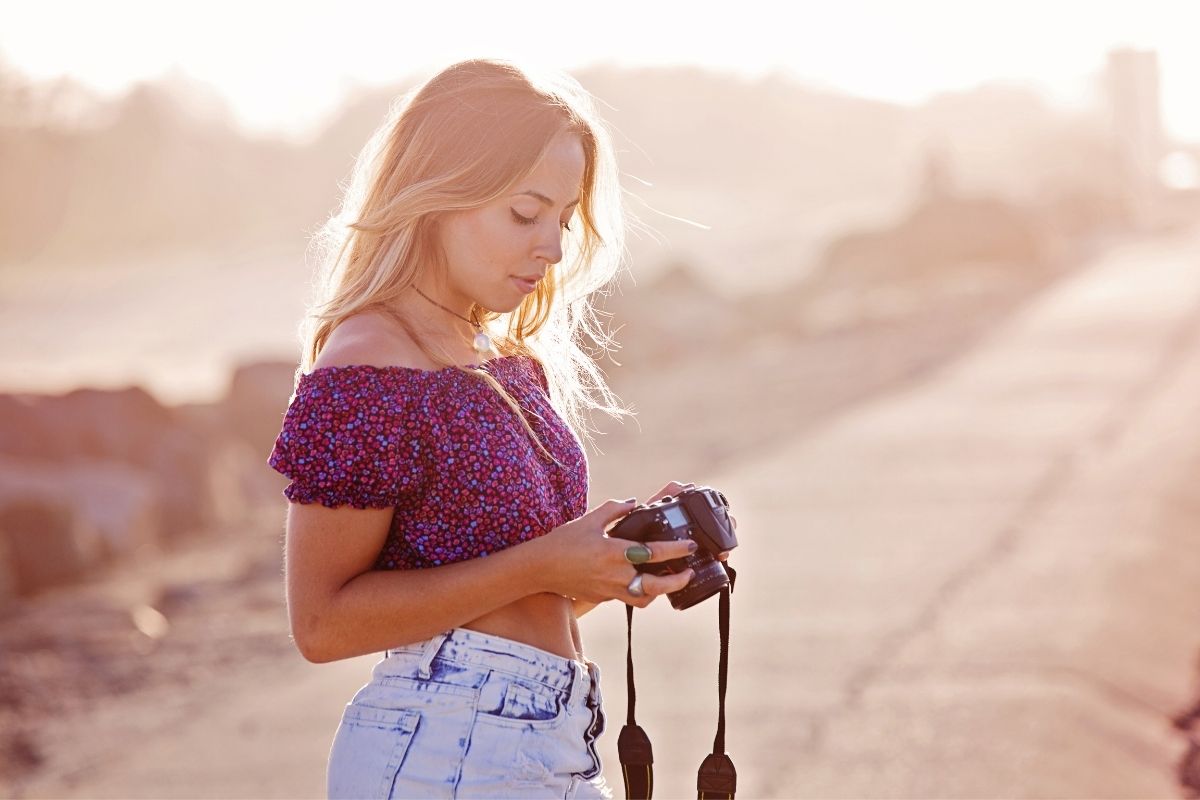 Your portfolio will be an important tool to get hired as a professional photographer. Photography is a hobby for most people, but if you want to be a pro, there are many things to consider.
First, you need to learn how to use basic camera functions such as exposure, focus, and white balance. Then you should start learning about light, posing, and other important aspects of photography.
Try different angles, poses, and backgrounds until you feel comfortable with what you're doing. Networking with other professionals helps you gain experience and improve your skill set.
This is also a great way to get some free advertising for your business. Photography jobs are hard to come by because there are many photographers already working in this field.
You'll need to be more creative than other people who apply for these positions. To succeed in this career, you should learn about how a photography business works and how to communicate with customers.
To become a successful photographer, you should work towards creating your unique style of photography. Use specific equipment, subjects, light setups, and editing processes to define your style. Be aware of what others in your industry are doing.
Find inspiration, and get those creative juices flowing. Build an online portfolio site to showcase your skills and talents. Choose a web builder that allows you to create a professional website without requiring coding knowledge.
A web portfolio site is critical for photographers to gain exposure, connect with clients, and showcase their work. Photography websites are your window to the world, and they can open up new business opportunities for you and win clients from around the globe.
Your website, branding, and content should reflect the kind of work you specialize in, and attract the right clientele. Choose the right platform to build your portfolio website. Make certain that the website builder you select offers flexibility, features, and ease of usability.
Start by getting a decent professional camera. When you're buying equipment, consider the type of photography you want to do. Make sure that you buy the correct lenses for your camera. Invest in the right hardware and post-production software. Your monitor should also be properly calibrated.
When it comes to editing, Lightroom and Photoshop are the traditional editing tools used by professionals. Other options such as Skylum's Luminar which is more affordable and offers similar features. It is a powerful tool that allows users to edit images quickly and efficiently.
Your photography portfolio should be your best tool to win over clients. Good portfolios showcase your skill and ability. You need to select the best images that show off your talents.
Once you've built a strong portfolio, you'll be eligible to join photography associations in your country, and become a certified professional photographer!
Setting Your Pricing
Make sure that you calculate all of your input costs and profit margin to arrive at the prices of your photography. Research the best professional photographers in your area and field. Be flexible and have an acceptable price range.
Don't under-price yourself to win projects and also make sure that you don't over-price yourself and lose clients. Learn the basics about licensing your images and also put templates together for contracts with clients.
Marketing Your Services
Marketing your services as a photographer involves getting out there and networking. Participate in photography competitions to gain exposure. Attend local trade shows to promote your business.
Email potential clients about your service offering. Get active on social media and network with other photographers. Pitch for the right opportunities in your field and be open to collaborations when possible. 
Joining professional photographer associations is an excellent idea. There are several organizations, groups, and networks for professionals. These allow you to connect with, learn from, and build your network with fellow professional photographers.
Join as many groups as possible, and start networking and learning about other professional photographers.
Research the services and pricing packages offered by local professional photographers. Find out if they're a part of any photography organization or association, and see how they market their business.
Manage your client relationships by setting the right expectations, getting a proper contract agreement for every project, and delivering on their expectations.
Your number one priority should be to grow your photography business by doing what you love. You need to market yourself, meet new people, and retain old clients.
Final Thoughts
As you can see, becoming a photographer isn't that intimidating. There are many different ways to get into the world of professional photography.  All you need to get started is a good camera and some real passion.
Once you start taking pictures professionally, the competition will be tough, meaning you'll need to focus on building up a strong portfolio as soon as possible. With a lot of practice and persistence, you can turn your hobby into a dream career. 
Good luck!