Whilst many of us still use Adobe Photoshop (it is great, after all), there are other options out there that may be better suited to your budget, or are completely free.
Once upon a time, Photoshop ruled the roost when it came to photo editing software, but that is not the case anymore. With a growing need for photo editing programs, a whole plethora of companies have launched their own alternatives.
For those who are wanting to use something different, then look no further. We have put together a simple guide to show you what other choices are available to you.
Why Use Photo Editing Software?
Whether you are a professional photographer, or you are just looking to make some tweaks, photo editing software is useful.
Not only can it enhance a photo by using filters, background eraser tools and exposure control, but you can also crop an image, add text and save it as a different file format.
Even though it is always best to take a photo correctly in-camera, there is no doubt that photo editing programs have their place within the modern world.
From dating apps and social media, to blogs and creative outlets, there are many reasons to use tools created for the purpose of photo manipulation.
So, let us take a look at what software is available that is not Photoshop.
There is a reason we started with Gimp (GNU Image Manipulation Program). It used to be one of the only alternatives to Photoshop, and provided really simple ways to edit a photo through an open source medium – though very successfully.
It has come a long way since then, and is still just as free as it was a decade ago. However, it is still basic, so would not suit somebody who wants to take their photography to professional levels.
Instead, it is best used for simple edits such as adding effects, cropping an image, changing the file type (from JPEG to PSD, for example), and blending modes, amongst some other very simplistic things.
Gimp will not help you to achieve a polished photograph, unless you find a Photoshop plugin which can modify the program to become tailored to your needs, otherwise it is very basic.
If you want to use something that looks very similar to Photoshop, then Photopea is it. This is useful for those who are transitioning from using Photoshop, and want to be able to edit photos without becoming confused due to the layout.
Whilst an online editor, you can also install it to use on your computer directly if you prefer. This means using it on-the-go is easy rather than having to edit photos over Wi-Fi.
You are able to edit RAW files, as well as work on PSD files and save them as such, allowing you to send it to a Photoshop user to open on their device without problems.
It is free to use, but that does mean adverts are visible. To remove them, you can purchase a yearly premium package for around $40.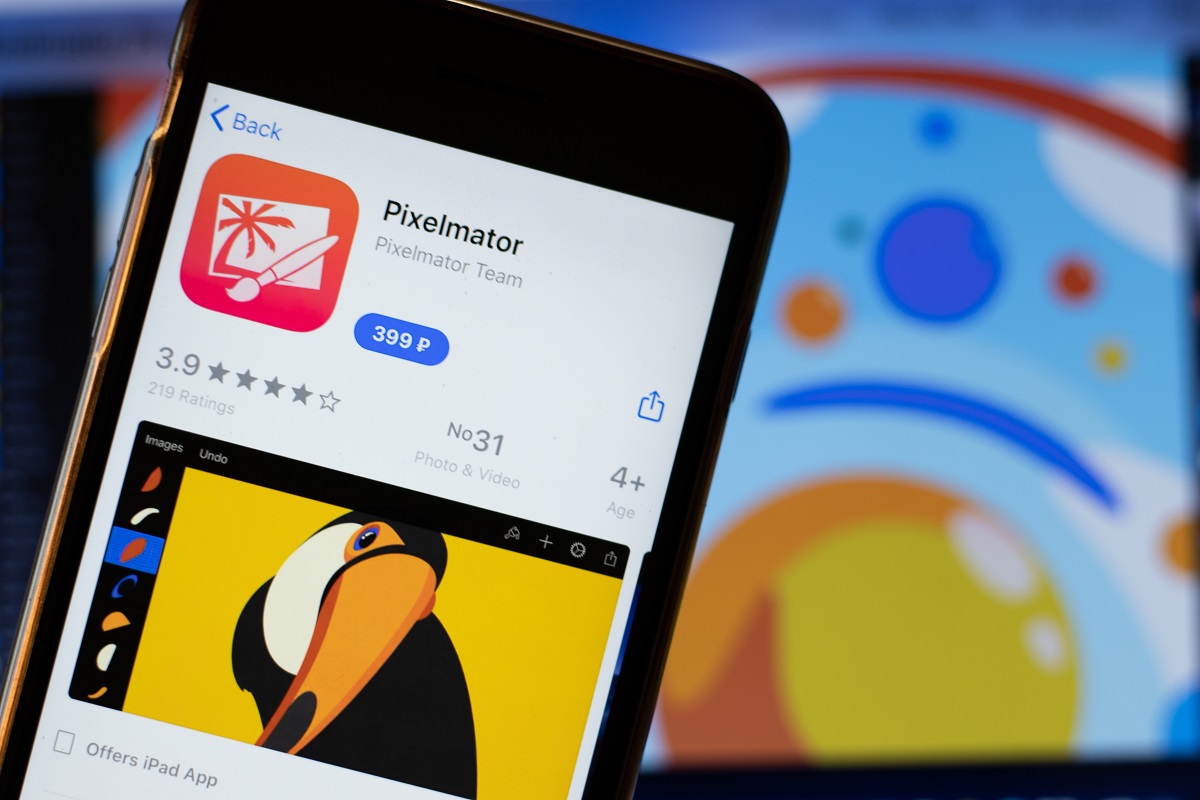 Before we start on the Pixelmator, the downside for Windows users is that it is only available for Mac devices. Now that is out of the way, let us explore why it is a pretty decent photo manipulating alternative.
If you want to do more than just photo editing, then the Pixelmator is a good option due to it also having the ability to be a paint tool as well be used for illustration. This makes it an allrounder if you are looking to use the program for more than just photograph editing.
Because of the popularity of this program, it is constantly being updated with new features, such as one of its most recent being the addition of the 'Magic Background Eraser' tool. If you are a Photoshop user, then you will know how awesome it is to have this feature available.
The program is mainly useful for those who still want advanced editing tools, but without the Photoshop price tag. Whilst it does not match up to PS (what does), it is a pretty good substitute.
You can trial it for free, but if you want to use the full software it will cost $39.99
Just like Gimp, Seashore is an open-source editor that has basic tools so you can layer, crop and add text. It is also a really slow program to use because you have to click that you have 'done' each adjustment.
It is not for serious photographers, but can be used to make simple edits to photos that you may want to use for social media, for example.
The program is completely free, so you cannot really complain about what it can offer you. The basic elements are there, and it does include a few photo effects like Mosaic, but other than that there is nothing special.
Still, you can use brush tools and save other file types like PNG, so it does have its uses.
Whilst it is a basic online photo editing program, it has more capabilities than the Seashore. You can change the exposure, for example, as well add filters and sharpen lines.
It is not exactly for photography professionals, but for those who just want to make a few tweaks here and there, it is a great tool to use. Also, if you do want advanced settings, then you can pay $29.99 a year to use it.
Otherwise, it is a decent free program to use, especially if you are happy to stick with the very basic. The premium version is no match for Photoshop, though it still has many features that would make any blogger or influencer happy.
Colorinch, which used to be known as Cartoonize, is a program which allows for extra creativity when it comes to the finished image. It has many graphics, filters and artistic effects that will change the way your photo looks once complete.
The software itself is a lot of fun to use, especially if you want to give an artistic tone to the photo instead of realism. Surprisingly it can actually look really good, especially if you do not go overboard with the effects that are available to use.
You cannot use the RAW format of a photo, but you can save images as a JPG or PNG. If you want to save something as a PDF, then you will need to unlock the premium features for $47.88 per year.
Final Words
Whilst Adobe Photoshop has ruled photography editing software for years, it is no longer the only one that exists. From free software to budget-friendly programs, there is something out there to suit everyone's needs.
If you are a casual photo editor, then a free format will do you just fine. However, there is also software available to those who want a little bit more than what Gimp has to offer, for example.
To really get the most out of the tools, figure out what it is you want to use it for, and then find the one that suits the job best. Simple!