If you describe yourself as a creative person, then chances are you have used Photoshop at some point in your life, whether that be for photos or digital art.
And while Photoshop has remained a notable tool since 1988, it can sometimes be difficult to differentiate it from other well-known software.
These days, the online market is dominated by countless software packages that boast the same features as Photoshop, with some even using names reminiscent of the photo-editing tool.
In recent years, a new software called Photoshop CC has taken over the world, with many people not knowing the difference between the two products.
Because of this, some users have refrained from purchasing either software, out of fear that it will not include the elements they need and that is why we have decided to help.
So if you want to know the difference between Photoshop and Photoshop CC, then you have come to the right place.
In the following article, we have gathered some important information concerning the two products and how they differ from each other. We have also included detailed explanations of each software and the pros and cons of each.
So if you want to learn more about Photoshop and Photoshop CC, then this article has everything you need to get started…
If you're in a rush and don't have time to read our article, then we have provided a condensed version of our research in the section below:
The main difference between Photoshop and Photoshop CC is that the former refers to the brand of photo-editing software released by Adobe in 1988. While the latter term refers to the subscription-based software released in 2013.
Both terms refer to the same software, with Photoshop being an umbrella term used to describe all product releases since 1988.
If you want to learn more about the differences between the software, then you will find a more detailed comparison in the following section…
The Difference Between Photoshop And Photoshop CC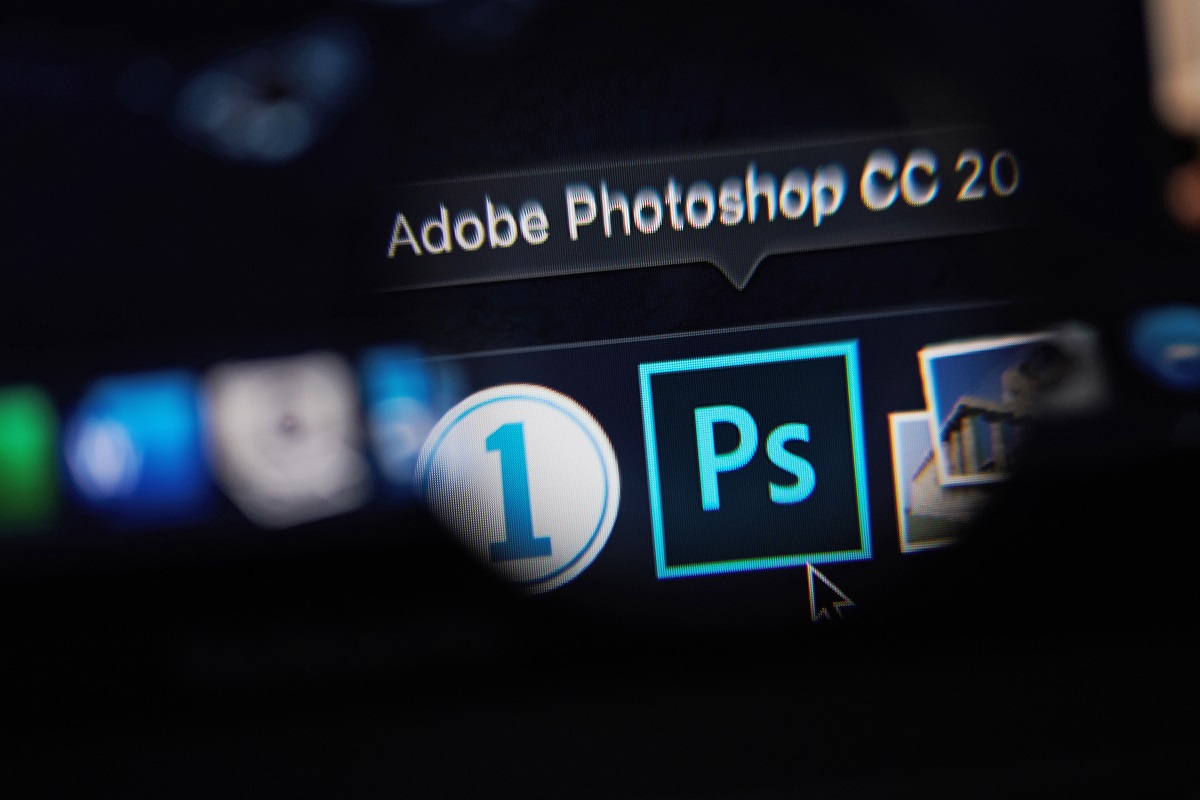 Photoshop CC (which stands for creative cloud) refers to the subscription-based release of Adobe's editing software, which was first released in 2013.
While Photoshop (otherwise known as CS6) refers to the last version of the creative suite, which was last offered as a one-time purchase in 2012.
During the initial release, there were few significant changes between Photoshop CS6 and CC, with the most notable update being the introduction of the creative cloud, which allows users to connect their Photoshop software to other adobe applications, allowing them to access cloud libraries, saved files and adobe stock.
In a similar way to CS annual releases, Photoshop CC acquires a limited number of new features and fixes with each new year. To date, these annual CC releases have included the following:
CC 2013 (version 14)
CC 2014 (version 15)
CC 2015 (version 16 – 17)
CC 2017 (version 18)
CC 2018 (version 19)
CC 2019 (version 20)
CC 2020 (version 21)
CC 2021 (version 22)
In the table below, we have compiled the main differences between Photoshop CC and CS6, so that you can understand what sets the software apart:
| | |
| --- | --- |
| Photoshop CC | Photoshop CS6 |
| Subscription-based (monthly) | One-time purchase (not available) |
| Needs higher PC requirements to run | Needs lower PC requirements to run |
| Will work on artboards | Will not work on artboards |
| Will support new file formats | Will support some new file formats |
| Full adobe support and upgrades | No adobe support and upgrades |
| Comes with new tools available | Comes with classic tools and no updates |
| Will work with new plugins | Will work with old plugins |
Now that you understand the differences between Photoshop CS6 and CC, let's take a look at which one you should purchase…
Photoshop vs Photoshop CC – Which Is Better?
While both Photoshop and Photoshop CC come with their pros and cons, there is no denying that the latter is the most reliable and promising of the two.
Not only is Photoshop CC an updated version of the CS6 software, but it is also more powerful and comes with a range of new tools and features. Based on this alone, Photoshop CC is the better choice.
However, this does not mean that the software does not come with its criticisms, with many users citing the price as their main concern.
Because Photoshop CC is subscription-based, you have to pay monthly installments to use the software, which can seem like a ripoff for the limited features you receive.
For example, Photoshop CC costs $24.14 a month, while Photoshop CS6 would cost a single payment of $699.
This means that in two and a half years, you will have spent more on the subscription for Photoshop CC than the single payment for Photoshop CS6, which gives you complete ownership of the software.
It should also be noted that Photoshop CS6 was considered overpriced when compared to its competitors.
Unfortunately, Photoshop CS6 (and any other CS software) is no longer available for purchase from the Adobe website. Instead, the company only sells Photoshop CC as stand-alone software or as part of a creative cloud subscription.
To learn more about this, you can visit the official Adobe website.
Now that you understand the pros and cons of each software, let's take a look at some of the notable updates available in Photoshop CC that were not available in Photoshop CS6…
Notable Updates And Tools In Photoshop CC
Since its initial release, Photoshop CC has seen the introduction of countless updates and special features, with the following examples stemming from 2014 and onwards:
Perspective Warp: This tool allows you to adjust the perspective in images, such as those with straight lines and flat surfaces.
Print 3D Designs: Photoshop CC can now be used to generate 3D designs with support structures for watertight printing.
Linked Smart Objects: With this new feature, you can link smart objects to external images, which allows you to upload changes automatically and without fuss.
Generate Image Assets: Use this special tool to export each layer as an image right on the layers panel.
Camera Shake Reduction: This feature allows users to automatically reduce image blurring caused by camera instability.
Behance Integration: Photoshop CC can now be used to share your work with Behance, which will come directly from your Photoshop interface.
Smart Sharpen: This tool allows you to minimize noise vibrations and halo effects using sliders and advanced controls.
Spot Removal Tool: By using this feature, you can remove visual imperfections from your photos, whether that be dirt, dust or sunspots.
Radial Filter: You can use this tool to make corrections within or outside a radial marquee area, which results in cleaner photos.
Final Thoughts
And there we have it, those are the main differences between Photoshop and Photoshop CC, which are both products of the same software.
While Photoshop CC boasts a range of notable features, it is still possible to edit your photos using CS6, as the two programs share the same capabilities.
However, it is still recommended that you use the former, as Photoshop CC comes with more tools and features that can be used to produce creative and efficient work.
Of course, the main difference between Photoshop and Photoshop CC is that the latter is a subscription-based software and readily available, while the former is harder to find and boasts a perpetual license.